Nancy,

I can't thank you enough for the gorgeous Michael Kors purse. I love the orange ostrich leather and can't wait to carry it all over town this summer!
I also want to thank you for helping us find and buy our dream home! You have been so wonderful. I will certainly be referring my colleagues and clients with real estate needs your way!
Again - thank you for the incredibly chic bag! I will think of you every time that I get a compliment on it - which I'm sure will happen with great frequency!
All the best, Nicole Blackburn
---
Good Afternoon Ms. Batchelor

TOn behalf of the Miami Beach Chamber, I would like to congratulate you, again, for being a finalist for the Most Innovative Method of Marketing – Real Estate Agent Award at the Inaugural 'City National Bank Better Beach Awards.' In our first year, we received well over 130 qualified nominations – proving the even being a finalist for your award is a major accomplishment and a testament to the work that you do to better our city. Please view the attached letter from our President/CEO, Jerry Libbin, and Chairman of the Board, Alan Lips.
If you would like to order additional copies of the Award, please fill out the attachment with the appropriate details and we will be more than happy to place that order on your behalf.
As the liaison for the Real Estate Council, please feel free to contact me directly with any further questions or concerns.
Thank you, and Congratulations, again!
All the best!
Cristian Galleguillos
Membership Relations Associate
Real Estate Council Liaison
Miami Beach Chamber of Commerce
---
Nancy and Debra,

Thank you so much for the fantastic Tumi case. How thoughtful you both are.
This has been the most professional and productive home buying experience of my life. You both have set a new standard for excellence in not only the residential sector, but for any real estate transaction that I have been involved with in my life.
I am so grateful for your leadership. I am sorry that our meetings have been so rushed due to other business interests. After I get settled in, I hope to see you both socially and philanthropically in Miami.
Looking forward to closing our deal tomorrow.
Warm regards,
David Pyle
---
Dear Nancy,
I cannot think of a better realtor than Juan Salas from the Nancy Batchelor team at EWM. Juan is professional, knowledgeable, courteous and attentive. He had a clear understanding of the features I was looking for when previewing properties and helped me identify the ideal match. I highly recommend him for all your real estate needs.
Pietro Bonacossa
---
Dear Nancy,
Most of the times, going with my "gut" pays off. It certainly did this time, when I asked Nancy Batchelor and EWM to represent me in the selling of my home.
While I knew you had an amazing marketing machine and sterling reputation, my gut said this lady is a producer, she gets me, she understands the pride I have in my home; she will get my house sold quickly, at the price I want to sell it at, and you did!
It was agreed that I would work with your partner Robyn Tauber, as she lives in the Aventura area and knows the market very well. Robyn did all the heavy lifting in getting this house sold. She is a true professional, extremely responsive, a heart of gold, and always with a great sense of urgency to get the house sold. I call her my "Rock Star" and she is! The marketing machine was turned on full blast, and Robyn spent many Sundays at my home for Open House. Within 6 months I had multiple offers, two buyers, one fell through and one didn't. Robyn negotiated a price that was higher than a much larger and grander home in the community had gotten less than a year before! The closing is next week and I couldn't be more delighted that a nice young family is going to enjoy my home as my family has for the past 17 years.
Thank you Nancy, thank you Robyn, you have another satisfied life-long customer and fan.
Best always,
Suzy Genet
Miami, Florida
---
Juan,
I hope you and your family had a great holiday season! Also, I wanted you to know that even though we have decided not to make an offer on your listing in North Miami Beach, Austin and Lisa still bring your name up. It is sad to say but in your industry there are very few realtors that offer the kind of advise and information that you gave us the last day we stopped by your open house. You pointed out things that we would not have noticed which is different from the majority of realtors who point out where the bathroom and back yard is and that's about it. If we were on the fence on your listing the comfort level we felt with you would have pushed us in your direction. It is no wonder you are so successful. Hopefully, we will run into you again. Anyway, thanks again for the education!
Bill Tubbs
---
Dear Robyn,
How do I even start to thank you for everything you have done for me these past 6 months? I will try.
Six months ago I met with you and Nancy Batchelor/EWM about the sale of my home. I didn't know either of you from Adam, but I knew Nancy had a great marketing machine and I liked the confidence you both exuded and your outfits, so I went with my gut and picked you. What an epic decision!
Since that day, you have done all the heavy lifting needed to ensure my home got sold quickly and at a terrific price. Nancy's marketing machine went full blast including gorgeous brochures mailed out multiple times. You spent countless Sundays at my house talking to prospective buyers. Through it all you were extremely professional, responsive, punctual, kept me on track and focused (not an easy thing for a client that travels), and put up with my comps, my tantrums, and my cats. ☺
But you didn't stop with the sale…..
I had decided to find a nice condo and rent but I was constantly traveling, didn't know what to do or where to turn. You said you "don't do rentals" but for me, your customer, you would. Thank goodness, because it was a trial and a half, a bear, a beast, but you stuck with me and got it done. I am so thankful, so appreciative, so blessed.
You are my Realtor for life and a new found friend. Thank you for everything, especially your patience. You are truly my Rock Star.
Suzy Genet
Aventura, Florida
---
I am writing specifically to Thank you and especially Juan Salas, one of your agents, for the outstanding help he gave me during my attempt to purchase a Miami Beach Condo. I wanted to thank Juan Salas for all his hard work and dedication from the initial steps of showing me condos that met my exact needs, to negotiating with the Sellers Agent to the end of the process and throughout. Juan was extraordinary in his work and helped me. He is knowledgeable, kind, patient, very sincere, and honest. He went far beyond what most other Real Estate Agent would do to help me! Sincerely, Paul Rosen MD
---
I want to congratulate you personally for being honored at the Chapman Partnership Take a Walk in Her Shoes event. The community is certainly a better place for all your efforts and endeavors. Best personal regards, Harve A.Mogul President & CEO United Way of Miami
---
Good Morning Nancy, Congratulations on your deserved recognition on Friday. Being nominated as one of Miami's top Realtors is quite an honor, especially when you consider that there are 25,000 members of the Miami Association of Realtors! We are all proud of you. It's been fun watching you grow your business these past few years. In a relatively short period of time, you have built a strong following of dedicated customers, as well as much respect from those within our industry. I know what it takes to compete at your level. Most Realtors don't fully appreciate what is required; thus, that's why there are so few of you at these top ranks. You should feel very proud of all that you have accomplished. Not only do I appreciate the hard work that you put forth each day on behalf of your customers and EWM, but I'm also aware of what a great family you have and the level of support you give to our community. You have done a great job of weaving together many wonderful traits. Apart from the closing of the deals, you are also having more positive impact than you realize on the personal lives of so many with whom you come in contact each day. You're a pleasure for me and countless others to work with. I appreciate all that you do. See you soon.... Ron Shuffleld President, Esslinger-Wooten-Maxwell Realtors
---
Dear Nancy,
Once again, I want to thank you for introducing us to an amazing home, and the pleasurable purchase process you created. Without all of the extensive marketing you did (along with the virtual tour and websites with exterior, interior, and amazing aerial photographs), we may never have toured this home. Marketing is certainly an area in which you excel. We decided to write this letter after yesterday's closing for our new waterfront home on Venetian Way. Being from Michigan, we are accustomed to experiencing the courtesy and thorough follow-up for which the Midwest is so well known. We were so pleased that in the fast-paced Florida lifestyle, we were handled with Midwestern courtesy and respect. We love our new home, and while you represented the seller, you handled us in a very professional manner, and responded to all of our inquiries and requests, including late -night phone calls. With a constantly changing market, you assisted us in getting our arms around the waterfront market on the islands, and gave us a better understanding of what made sense for our needs. The whole transaction was pleasurable, and after our closing yesterday, it was great to know that we have a wonderful relationship with the sellers. We would be pleased to recommend you and be a reference, should anyone ask. Much appreciated. Jon Rooks and Patricia Du Bois
---
Thanks Marcia ~ the Nancy Batchelor Team is the best! Gratefully, Eileen Brennan
---
Good morning Nancy. I wanted to express to you in a few words how deeply grateful Hubert and myself are of your dedication, expertise, team work, and monetary investment in advertisement, for the successful sale of our house. We had a lot of activity showing the house, and even closed with an excellent back up contract pending. If and when I sell another house or asked to recommend a good Broker, you can rest assured that Nancy Batchelor will be the first words out of my mouth. Deeply appreciated, Gus A. Delgado Huberto E. Merayo
---
Thank you so much for all your, and your team's, help in selling our unit at Aqua. As I've told you many times, you guys did a great job of marketing the unit in every regard. The photographer took shots that really showed the unit beautifully and the fliers and print advertisements were very well done. I also appreciate you taking the time to sit down with various parties to explain what were appropriate comparable sales versus ones that were not. In summary, you guys did a great job of moving my unit in what is a very difficult market. Thanks again and we'll be in touch when we're ready to move on a house. Sincerely, Raul G. Valdes-Fauli Miami Beach, Florida
---
Dear Nancy: The pictures are just lovely and so many, Thank you so much. The house looks better then ever on them! You are just so wonderful, I am glad that I have the real state, otherwise I probably would never had met such SPECIAL LADY, as YOURSELF!!! Thank you again, Fondly, Alicja Stefanski Dear Nancy: I am writing again to tell you how happy I am with the pictures that were taken of my house. I am looking them over and over; can not believe the quality and details shown on each of them. I can see Nancy that you really know who to choose to work with....... Again, Thank you very very much, Alicja Stefanski
---
Re your services, don't know how they could have been better. Realistic pricing, good advice when negotiating, and interest and quality service until the end. The critical variable is trust. You gave us every reason to trust you. Stephen Temlock, PhD. Westport, Ct.
---
It is with great pleasure that we recommend Juan Salas, G. R. I. of the Nancy Batchelor Team as a real estate agent. During one of the most difficult real estate markets, Mr. Salas aggressively managed the advertising, open houses, and showings of our home on Normandy Isle. We were just past the third month of listing, when he sold our home. My husband and I were very pleased with his professionalism, attentiveness, and skill. We were also pleased to jointly meet with Juan and Ms. Batchelor from the onset to outline our needs. Thank you, Juan, for getting us through those challenging times and finding us the right buyer within such a short time frame, and during such a difficult market. Your hard work is greatly appreciated. Sincerely, Marilyn Jorge Martinez & David Martinez
---
If you want to work with the best real estate team in South Florida, all you need to do is contact Nancy Batchelor or her assistant Juan Salas. Armed with intelligence such as comps & number of sales in surrounding neighborhoods coupled with strong advertising/marketing plans, Nancy knows how to move property in the current economic environment. I know - she did it for me! Nancy's group has many years of experience and are backed by EWM's strong presence in the South Florida Real Estate Marketplace. In my opinion, there is no better Real Estate marketing choice! Don Parsons Coral Gables, FL
---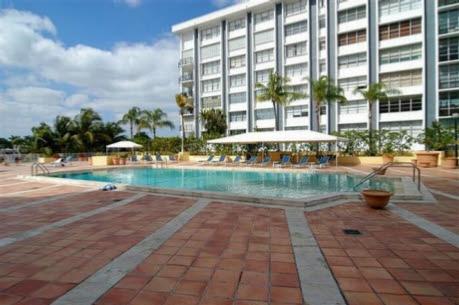 We had heard of Nancy Batchelor´s fantastic reputation and we wanted to sell our Miami Beach apartment, so I gave her a call. She called me back almost immediately and we arranged to meet at the apartment later that week. Nancy recommended staging the empty apartment and was able to take care of all the details for us. After it was staged, she had the apartment beautifully photographed by her professional photographer. I saw our apartment featured weekly in the Miami Herald (with photo) and we had numerous showings. Ultimately, with the tough real estate market, we decided to rent for the time being and Nancy found us a great tenant. When the market recovers, we will definitely come back to Nancy to help us sell! If you want to talk to a true hard-working real estate professional about your property, Nancy is the obvious call to make! Regards, David Himmel
---
Hi Nancy, Thank you for the lovely Tiffany goodies. That was so nice of you. Thank you also for all the hard work you put into 1200 Bay Drive and all the aggravation you endured from the tenant. So glad that is behind us. We won't be back to Miami til next season. Let us know if you are up north visiting your sister. We are very often in that neck of the woods. In fact we'll be in St Michaels on our boat next weekend. Hope all is well. Love, Starr Ezra
---
Dear Nancy and Juan: It was so thoughtful of you to send the beautiful card. I loved the saying about "patience." In that regard have to tell you that this was the first closing in a long, long time, where there was no contention and confusion, thanks in great part to your professionalism. Hope to work with you again soon. Best regards, Hilary Langen
---
So glad you got to see the space!! I really hope you buy there!! It's a great place. Thanks for showing me so much and helping me make a great decision!!! Eva Ritvo
---
Nancy, Thanks for the orchid and for all of your help throughout the entire process. Look forward to working with you again in the future. All the best, Aileen & Gordon
---
Hi Nancy, I'm still in Miami for a few more weeks, before moving to NY. It was a pleasure dealing with you. I appreciate all the help you have given me. I will always recommend people to use you and when I decide to get back into real estate in Miami, you will be the first one to hear. Keep in touch! I will send you my temporary address. Best Regards, Paul Griffin Executive VP of US Retail Ted Baker London
---
Dear Nancy, We just had Mabel Cid come by -- she was wonderful. Thank you so much. We really do miss you too. You were such a dream to work with
xoxo Yunhee Lee
---
This is not a very personal way to write a thank you, but since I only have your email address right now, I wanted to let you know how much I appreciate your generosity in so many ways. First of all, the gifts you gave me at lunch the day we signed to buy the condo were so thoughtful and useful. Then when I was in Florida this last week and saw the beautiful silk orchid arrangement you sent, I couldn't believe another gift. It looks so great! Then Nolan gave me the box you wanted me to have and I couldn't believe my eyes when I opened and saw such gorgeous jewelry!! You are so sweet and so kind. I really don't know how to thank you properly. I am overwhelmed. We appreciate all you have done to make this acquisition go smoothly. We are so glad we had you as our realtor. You did such a great job. So thank you for everything. I am very grateful for your generosity and thoughtfulness. I hope we see you again. Sincerely, Margaret
---
Dear Ms. Pavan,
I felt it absolutely necessary to take the time to inform you of the exceptional performance of one of your realtors. Since March of 2007, Ms. Nancy Batchelor has provided nothing less than exceptional service in her marketing and sales efforts for our residence at 730 Buttonwood Lane, Miami, FL.
I know that you and much of your staff are aware of the other offer and ultimate contract that was submitted in October of 2007. As the market had quickly and dramatically changed, a very lucrative "short sale contract" was submitted to the lender, American Home Mortgage Services, that returned all of their loan and most of their interest. After the contract submission and despite literally dozens of telephone calls and faxes from Nancy with their loss mitigation section, legal section and any other telephone number she or I could locate, other than the initial acknowledgement of receipt of the contract and loss mitigation documents, not one other correspondence was received from AHMS. Nancy was able to finesse the purchasers to extend the contract, but ultimately they had to look elsewhere. AHMS never responded to any of the hundreds of pages of contract, plus hundreds of pages of supporting documents until a phone call in mid-February of 2008.
Due to the lenders failure to respond and based on advice from Counsel, Mr. Christal and I Quick Claim Deeded the property to the lender which also went unanswered. Jess and I had moved out of our home in June of 2007 and we maintained the property meticulously since then so she worked her magic and expertly convinced the two of us to continue some upkeep. That paid off with three more offers in April 2008. All three offers plus were presented to the lender for a short sale approval. The best offer, at Nancy's suggestion, actually had the buyers fly from Florida to Texas to personally meet with the lender AHMS, with Nancy's full conference call participation. The Short Sale Contract was ultimately approved, but not before one of the other purchase offers with the least desirable contract filed a Lis Pendens on the property because sellers and lender had not fully complied with his contract. Those approved buyers then walked away from the contract as they wanted no delays in moving in. Again, here comes Nancy. In coordination with her, we retained Counsel to get the Lis Pendens removed. Nancy worked her magic and got another contract resubmitted. Lender indicated they would approve. Hearing is set for Lis Pendens 6 days prior to closing on the property. Nancy expertly prepares with us and our Counsel with EWM's Counsel for trial the next morning. Plaintiff, a real estate attorney, drops the suit and removes the Lis Pendens.
Over the next 6 days prior to closing, Nancy continued to professionally work her magic. Virtually unseen, but accomplishing what needed to be done. The property successfully closed on December 18th, 2008, exactly one year later than the first one should have.
All the proceeding could have been summarized to the following, but then you wouldn't quite appreciate the heartfelt emotion and sincerity that we both wanted to express to you.
Ms. Nancy Batchelor is the most honest, caring and compassionate professional that we have dealt with in all our real estate transactions. We've moved 19 times in our adult lives, so that should mean something. Taking it one step further, she could be placed into any executive situation and be perfectly at home at any task. Her social, managerial and professional skills are apparent within minutes of dealing with her. When she enters a room, people notice.
We have come to respect, admire and genuinely like Nancy for simply thousands of reasons, all of which could not be included here.
We fully expect to have a close relationship with Nancy for many, many years to come.
EWM has an exceptional asset in Nancy Batchelor. One you should never consider losing.
Most Sincerely,
George A. Auflick Jesse D. Christal
---
By the way.... thanks again for the Aqua book. Don and I were looking at it again last night. It's a great gift!
And for the record,
"I LOVE WORKING WITH YOU NANCY!"
You are such a joy and delight to be with. I hope your family time is going great!!
Michael Mertens
---
Thanks for everything, Nancy. You did a great job in a tough market. As I hear of Miami friends that are looking to buy or sell, I will definitely recommend you. We really appreciate all your hard work and I also really admire how aggressively you have marketed our house. We are relieved given what the market has done and glad that it finally sold.
Ellen C Taaffe
---
Nancy,
I got in the mail today Fairchild Gardens monthly publication and came across the ad for our house in it. I think it is brilliant! Kenny and I were talking the other day about how much we appreciate all that you have done for us. You attention to details and your warm and thoughtful presence is always so pleasant to be with. Thank you again and again and again for all of your hard work. We will be doubly happy when our house sells - first for us and second for you to be able to get your financial reward that you so deserve. Sincerely, Michael
---
Hey Marlene
I have a great realtor that I highly recommend for folks buying and selling in Miami. I know we typically recommend Javier but I also know that some folks have had some "not so great" experiences with him. My recommendation is with EWM and her name is Nancy Batchelor. Rob and I have bought and sold two homes with her and you know how particular we are. She's great. She works really hard and unlike many realtors I've come across, is just a good person who you can trust. She worked with us on the beach but also does a lot of business in the Grove and Gables as well. Her info's below. I think she sent a package to someone at the agency but I'm not sure who she sent it to. Should it be you? Courtney? Some other random person on your team that I don't know? Thanks, Marlene. Let me know if you have any questions about her. Laura
---
Dear Sir/Madam,
If you are searching for a Realtor then you need look no further than Nancy Batchelor. I highly recommend her services if you are either buying or selling a home. Not only is she decided and passionate, but her advertising strategies and networking skills are exceptional. Selling in todays marketplace is not an easy task and she succeeded in finding a buyer for my home within 60 days of listing it with EWM. Nancy went above and beyond the call of duty. She was always available to discuss my concerns and she aggressively followed up to get contract issues resolved in a timely manner. I would not hesitate to use Nancys services again in the future. She is a top-notch realtor!
Regards, Suzy Fry Coral Gables, Florida
---
Dear Nancy: A card came to Easter Seals indicating that you were honored by Esslinger-Wooten-Maxwell for your sales achievement and you were welcomed into their 2004 Chairman's Club at the Sapphire Level. No one has to tell me what a winner you are. You have impressed me as such a very fine, caring, intelligent woman. I am proud of your relationship with Easter Seals and I value our friendship.
Sincerely, Joan L. Bornstein President/CEO
---
Dear Nancy: You have done just an outstanding job as my Personal Realtor in identification, contracting and arranging financing of a complicated real estate search in the South Florida Area.
You and your firm, EWM Realty, have shown impeccable professional skill, persistence, integrity, and outstanding service to your client, way above and beyond normal call of duty in this matter. And deserve the strongest praise.
I want to recommend you personally and your excellent firm to anyone considering a significant real estate transaction anywhere in the Greater Miami, Broward, and South Florida Area.
With my deepest appreciation and kindest regards,
Russell D.L. Wirth, Jr. Managing Director, Wirth & Co. International Investment Brokers Major, U.S. Army Special Forces (Airborne), USAR Ret. Captain, U.S. Marine Corps, USMCR Ret.
---
Bob and I would like to take a moment to express our gratitude to you for the recent sale of our Miami Beach waterfront home.
We felt you handled our real estate needs with the utmost professionalism and knowledge. We felt that your demeanor with prospective clients always maintained a cohesiveness with all concerned parties. Your determination played a very significant role throughout the real estate process.
Again, we feel very fortunate to have had you as our agent and have many fond memories.
Sincerely, Dr. & Mrs. Robert Cushing
---
Dear Nancy & David: After having lived on Miami Beach for over half a century and in the same neighborhood for almost all of that time, selling and buying a home was quite a traumatic experience. As you know I thought I would try selling it myself but that soon became more of a hassle to add to the trauma.
When we met the two of you in response to a listing in which we were interested, that became one of the luckiest days for June and me. We found you to be most professional and above all, most empathetic to what you were hearing as we went through these emotional ups and downs. You gave us considerable time and effort and the proof is we are happy with both the sale of our home and the purchase of this new house. You made us feel that you were always looking out for our best interest.
This note is just another opportunity to say "thanks". If the opportunity arises in which we can recommend your services or be a reference, we will be most happy to do so. Most Cordially, Stuart & June Jacobs
---
I would strongly recommend Nancy Batchelor. She is well known in the community and would do an excellent job for you. She has the listing on my home presently.
Best regards, Don
---
Dear Samuel, Please find below the contact information for Nancy Batchelor, she is a good friend of ours. Nancy has helped many recent recruits and us with their housing needs. We are extremely happy with our house and have heard only praises for her work. Nancy is a very nice person, I am sure that your wife will like her. Warmest regards, Ma-Li Wong M.D.